Week 3: Topic 1
Using Facebook, Twitter or another social media platform (e.g. Instagram, Pinterest, Snapchat, YouTube), do a search for a particular brand, product, service or cause and DESCRIBE IN DETAIL how the company or organization is using social media. Cite Examples.

Second, evaluate the effectiveness of the campaign. Who is the TARGET AUDIENCE (be specific)? Is it working? Tell why or why not.

If you were the Product/Brand Manager, what else would you recommend to promote this product, service or cause?
Using the above questions here is what I did:
I did a search on Twitter for Jolly Ranchers because I was sitting here eating some of them and thought that would be as good as any product to search.
When I did the search on Twitter the first thing that came up was JOLLY RANCHER for me to follow. In the description of the Twitter handle were the Snapchat handle: JollyRancher and the hash tag #KeepOnSucking. When I click to their "page" I see lots of cute tweets that have little cartoon guys on them.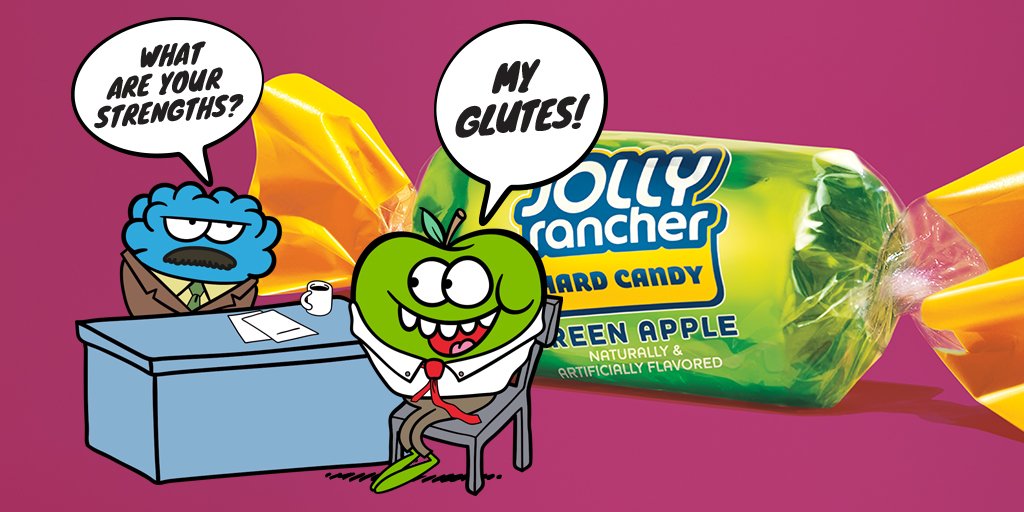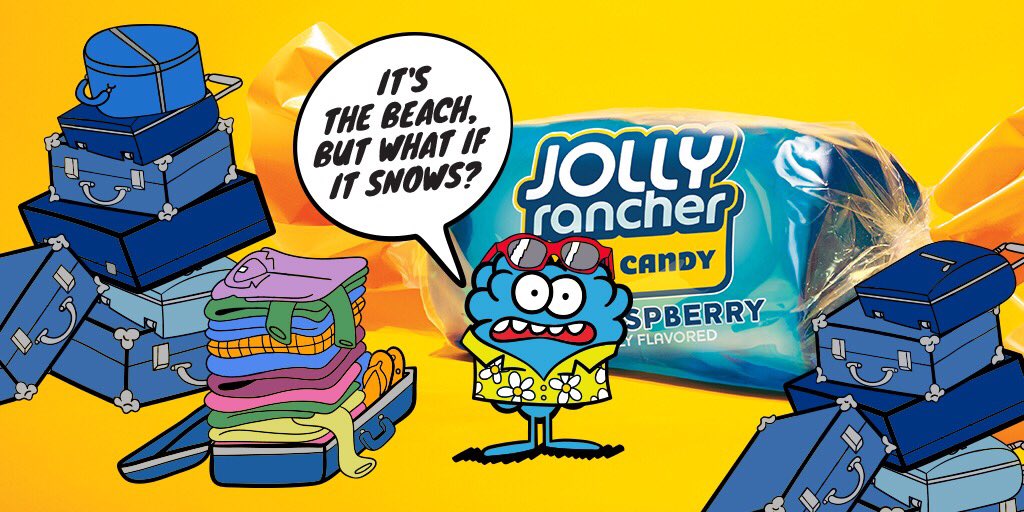 I would say that the target audience for these tweets are young people, kids, however they have an adult humor to them also. They have turned the flavors into cute little cartoon guys who appear to live in our world, they have office jobs, go on vacation, etc. I am not sure how many kids are on Twitter so I'm not sure that the cartoon way is the way to go for this platform, however I am sure it appeals to teens also and there is probably a fair amount of teens on Twitter. I have to say that I have eaten Jolly Ranchers forever and I am not sure that I have ever seen a commercial or advertisement for them. I also really don't know how much kids pay attention to advertisements, they seem to be in a different world these days and I'm not sure they take the time to notice things around them, let alone an advertisement. The hash tag would not be something that I would have put to Jolly Rancher.
If I were the product or brand manager of Jolly Rancher I don't think I would have taken to Twitter at all, I think I would have gone more towards kids websites and banner ads. Pop-up ads don't get much attention from the younger audience. I know in school when a pop-up comes up the kids just click it closed, they don't pay any attention to it, even if they should. I do like the little cartoon characters and think I would keep them. I might even make a game out of it where the little characters had to find the actual candies. Kids relate to games and interaction.